Merida Shows all over Germany
We had been on the road with our showfabrik ramps in the past 3 weeks. Stops were the UCI Worldcup in Albstadt and a VW Factory Party in Hannover in Germany.
Kick off in Albstadt
So this is the start of 2 diferent Shows for the great bike company
MERIDA BIKES
We have been traveling a long road from Vienna to Albstadt Germany where a UCI Worldcup was taking place. I can tell you it was worth every single km if we only put one smile into a childrens face and getting them pumped to ride and not play videogames. Anyways I was traveling with Patrick Leitner to do the jumppart and Dominik Raab completed the rampland with his trial pieces of art. On the mic noone else than Hannes Klausner, who´s also a great and well known mtb adventure rider ;)
Our Show´s basically were a sideevent to the main Crosscountry Races right behind the
MERIDA BIKES
booth. So this corner of the event was by far the most spectacular. As we didn´t have a photographer and no time for great shooting i only got this selfie from our shows! Enjoy
Clemens Kaudela----------------------------------------------------- ---------------------------------------------------Patrick Leitner
next stop VW Factory Hannover
Two weeks later and the showfabrik Crew was on the road again. Other than normaly we got our friend and bmx quater master Tamas p Nagy on board for series spinning. This time we went more up north and into Hannover, germany for the VW Factory Family day. After a 11 hour drive we arrived there and strait started building up so we can get our head´s free with some riding.
Located at one end of the factory property we had been the magnet for people and our riding got their attention once we started smashing the box.
new segments
With our new segment HIGHTEST AIR and QUATER SESSION we were able to put down a half-hour non stop thrilling and exciting show. Even we as rider were stoked about how cool it was this time and the audience did so by cheering as loud as they could.
Further to riding we got to meet the german- and european champion of timbersports dirk braun. With his massiv saw tamas and me cut off a disk of wood. no problem, but exhausting as hell though.
Enough said, lean back, scroll down and enjoy the media ;)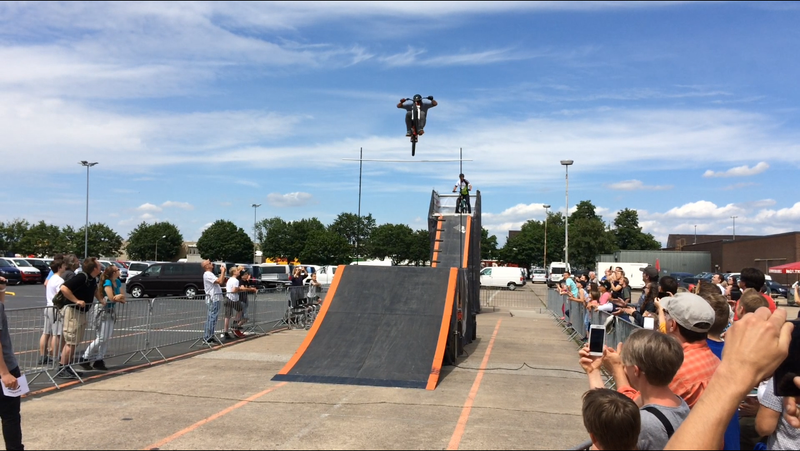 Patrick Leitner Highest Air Battle
Clemens Kaudela Highest Air Battle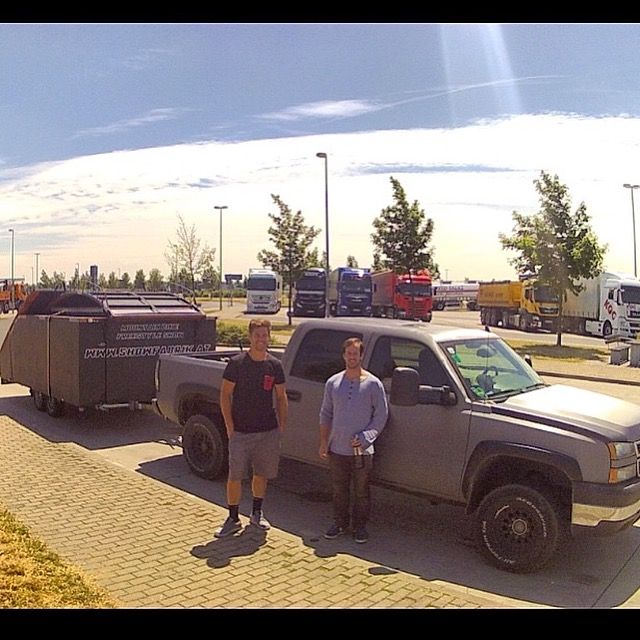 On the road
Tamas sending the over the box and Andi Brewi on the Mic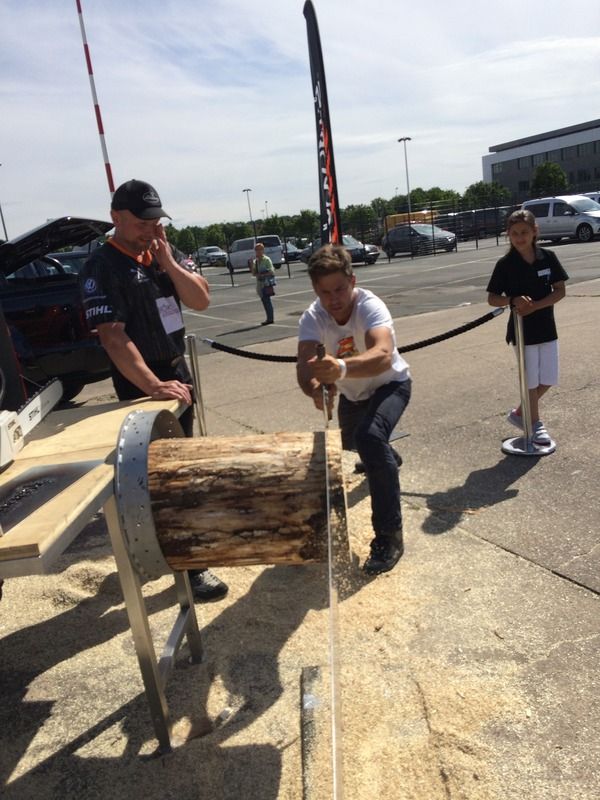 the show must go on
.....and it did. After just a few days we travelled to pressbaum, its located at the southwest side of vienna. The event there was kind of a summerfest in a very big school. I was pumped for that show because i knew that there are many little kids waiting for action. It´s really awesome to see excited faces and get all those kids stoked for riding bikes!!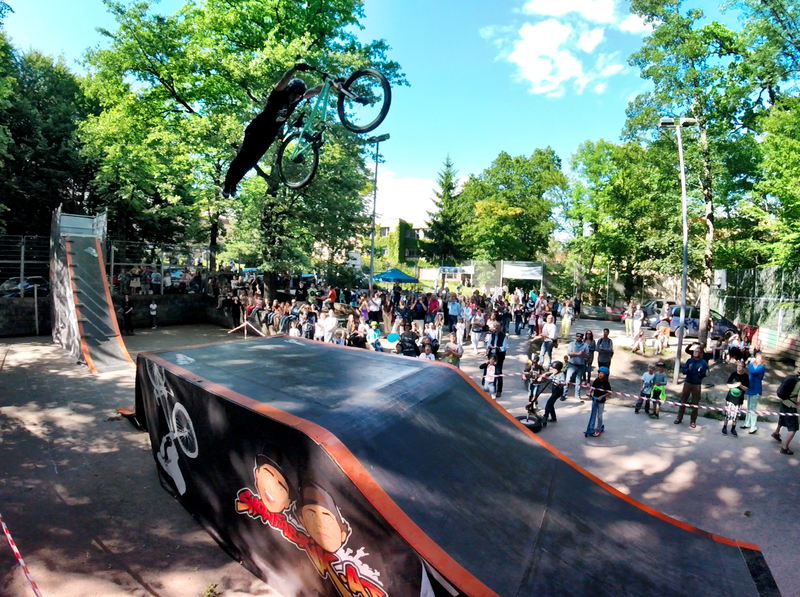 So this was the month of june. Stay tuned for more show updates!!