Donauinselfest 2015
Once again we have been rocking vienna´s islandparty!
Hey guys,
It´s been a while since i dropped the last update. Well here is one from last weekend.
It has almost become a annual thing that we got the mission the build i nice dirtjump course in vienna´s wonderfuld danube island at the best time of the year - SUMMER. New for this years course design was a much wider roll in tower and landing so
Balzamico Trail Design
head Andi Brewi, Niki Leitner & me could add a second ramp and do syncro jumps.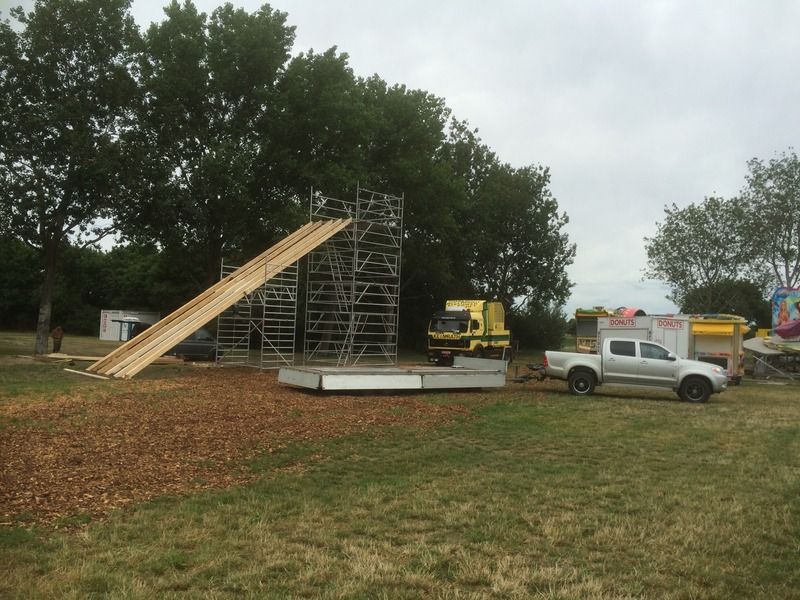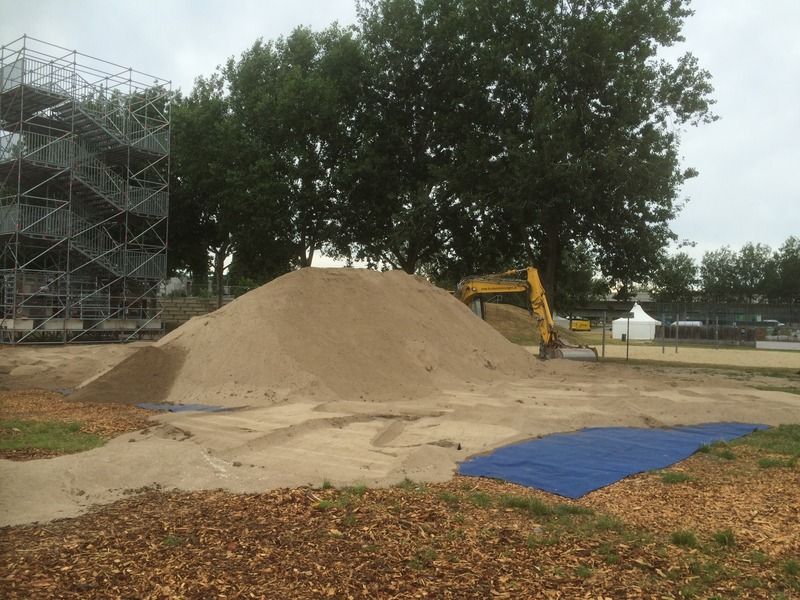 New Records have been broken. 3,3 Million Visitors, over 350 people came to try out our pumptrack, patrick Leitner stomped a double backflip in the show,... only to number a few of those.
Good weather good people good mood all weekend long. Thats pretty much what you remember every year. I´m gonna stop here with my boring words so you can check out some impressions...
Loads of people came to see us riding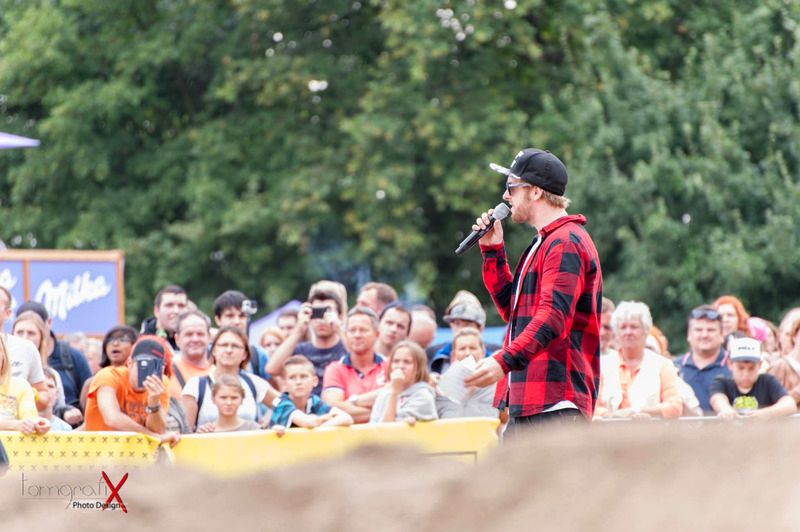 Andi Brewi on the mic - not a big deal for him getting the crowd hyped
Georgi & Me high fiveing in our warmup runs
pictures taken by my little cousin, Stefan Moesslacher
Side by side synchro with my buddy Niki Leitner
Niki with a classic Indian Air Seatgrab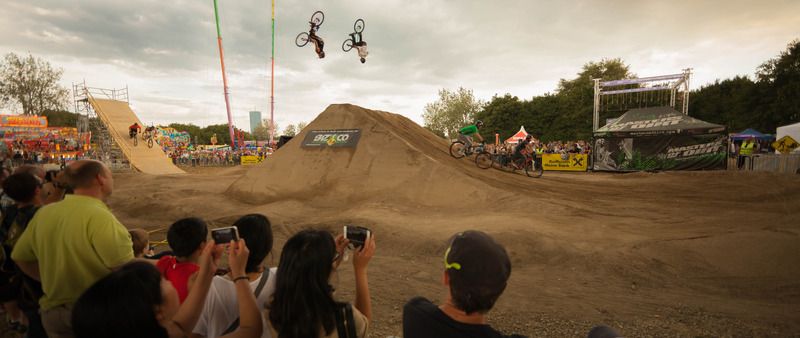 Another one out of our syncro train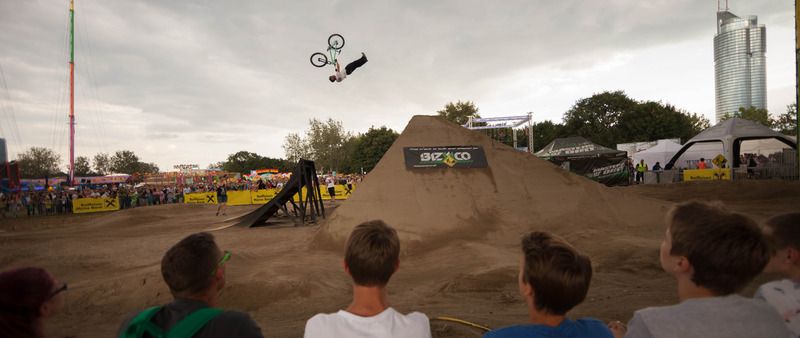 Superflip from the "big bangers" part of the show
It was just about rad times with the crew

See you next year