10th @ Rocket Air Slopestyle
The Rocket Air Slopestyle, an FMB World Tour Silver Event, went down this weekend with the best Riders of the World. The Level was super high and the crowd freaking out....
Pre-Qualifying
1000km road to Thun. A long way, so I went there together with Patrick Leitner on Thursday one day before we had to pre-qualify for the main event.
There were 15 Riders invited and 10 out of 30 Riders had the chance to show their best skills and qualify for the main Event, called "pre-qualificaiton". This took place on friday 6pm. I got 6th with a solid run like this: No-Footed Can of the drop, Backflip one-foot-xup, tail whip on the step-up, then backflip down the next drop, 360 nosedive on the dirt jump, style on the bonerlog to wall and a tail whip out of the quarter in end. If you just had 1 mistake, you had no chance for being in the top ten.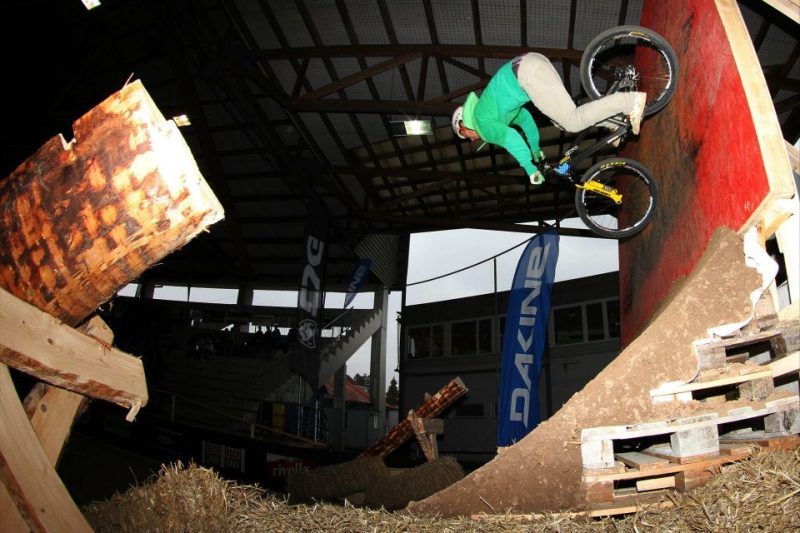 Funny Obstacle: Bonerlog to Wallride, photo by Marc Genon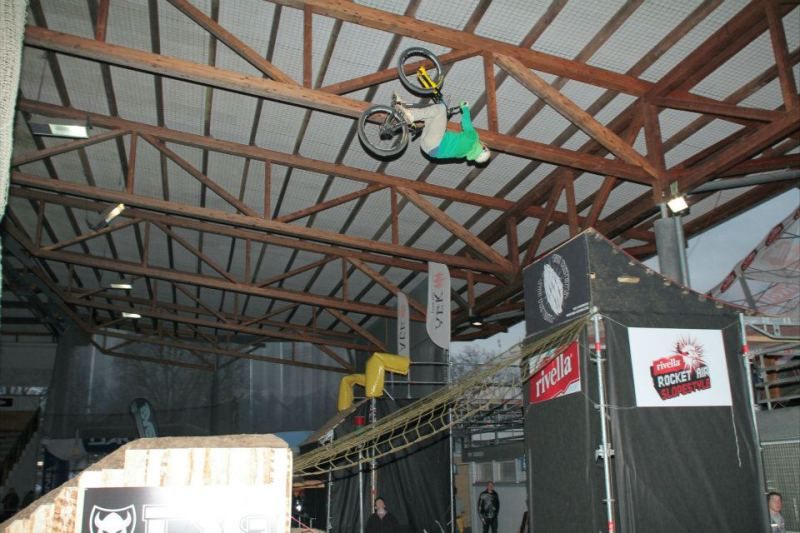 Backflip Drop, photo by Marc Genon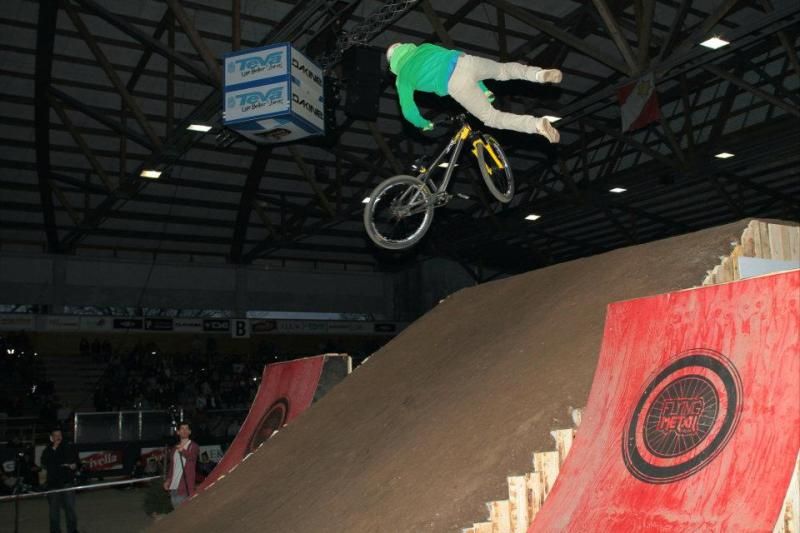 Tailwhip out of the quarter, photo by Marc Genon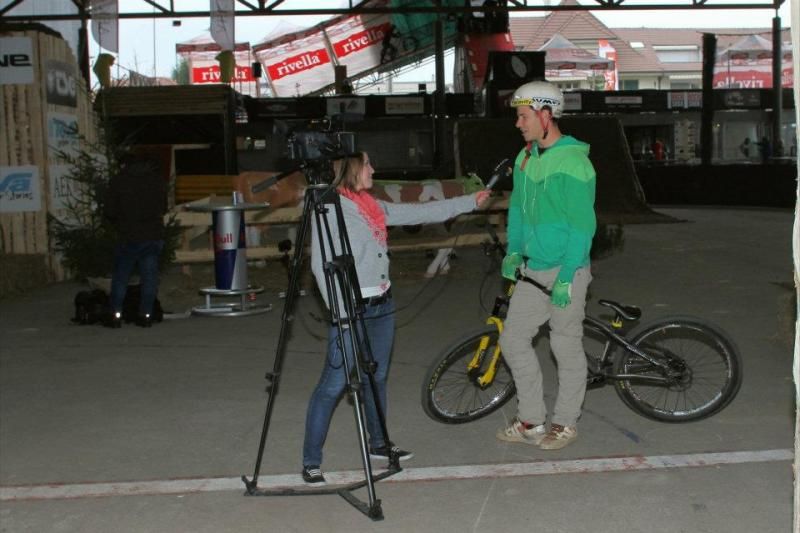 In between i was giving an interview for some Swizz-local TV, photo by marc Genon
Qualification and Finals
When i looked at the rider list, i knew that i have to give everything for a good qualy-run.
It was my turn now, 2 runs, 1 counts. Started with a 360 drop, than backflip one-foot-xup, tail whip on the step up, backflip drop, 360 one-footed can, and a tail whip in the quarter. Every trick was smooth as butter, landed perfect, high enough and i knew that i made it somewhere between 10th and 15th. I got 13th, right in the middle.
Finals were going on. Two warmup runs and then full throttle. I got my full power and concentration on those 30 seconds and did my best and landed everything perfect again.
Final Run:
360 drop, then backflip superman, tail whip on the step up, backflip drop, 360 -tailwhip, style on the bonerlog and a tail whip in the quarter. Fuck Yes! Ended up 10th, which was really nice for me at all, because the level was just sooo high.
My Teammate Thomas Genon was going nuts and got 4th. One trick out of his final Run was a late front flip => siiiick!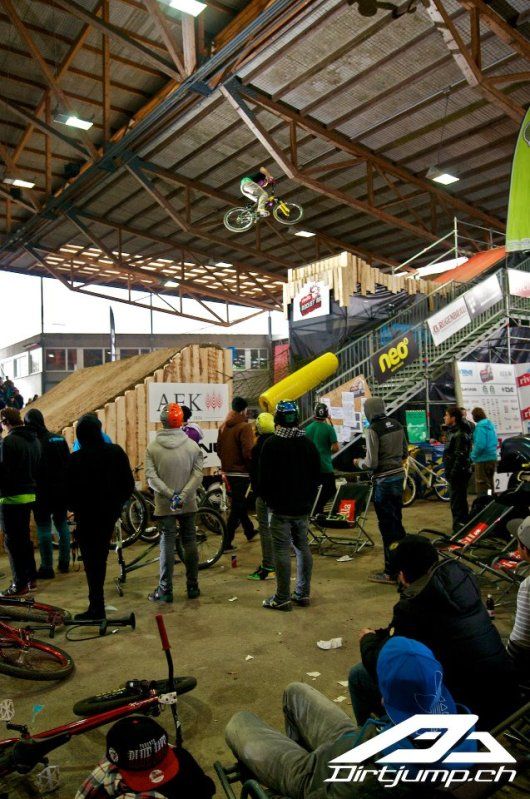 Smooth 360 down the first drop, photo by dirtjump.ch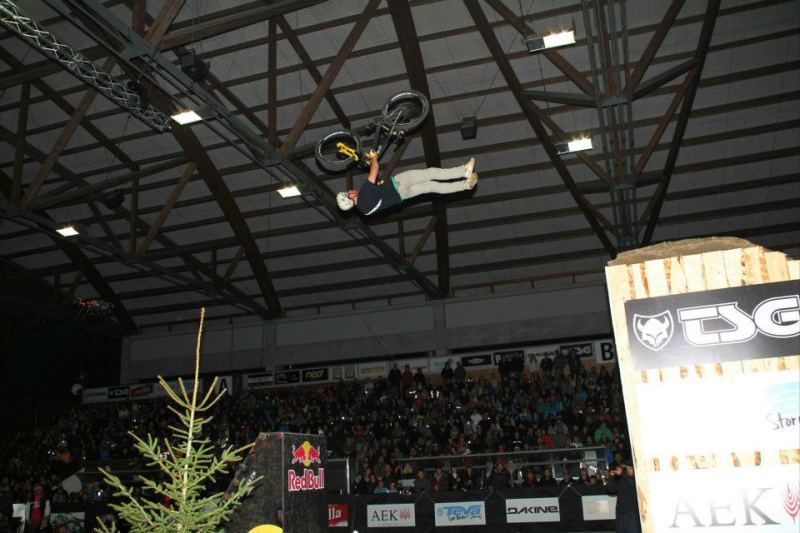 I think itīs my Signature move: Backflip Superman, photo by Marc Genon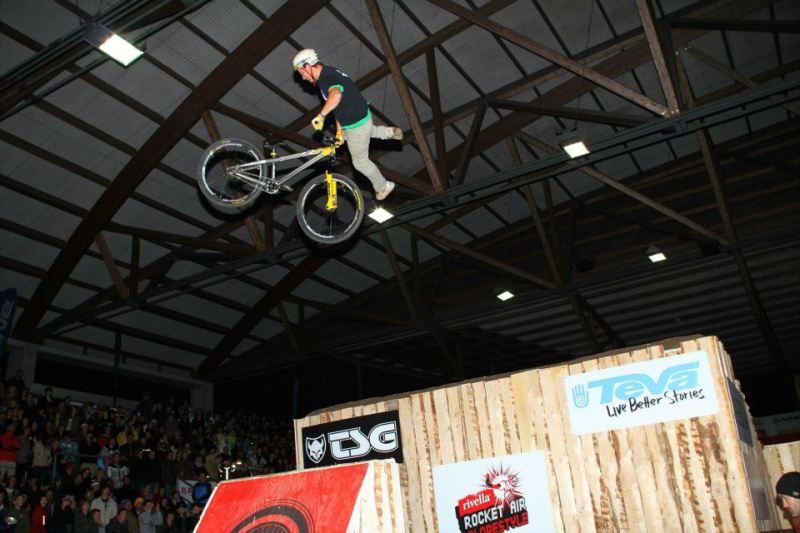 Technical: 360-Tailwhip at the last Dirtjump, photo by Marc Genon
Biiiig Thanks to my Sponsors
UMF Bikes
Velo Grips and Saddles
OBG - Original Battle Gear
OXE Protection
Gravity
Marzocchi
Alexrims
Maxxis tires
Masters of Dirt
LHT