Slopestyle Track @ MTB-Park Wagrain
We started the course building this thursday morning and are almost finished! Have a look.....
Hello,
Like the years before, I was hired to design and build the Slopestyle Track in Wagrain for the "Symphonie Jamsession" weekend. It took me just two days to build everything up.
We started this thursday morning with the excavator-working and are done with that
View from the start-drops to the wallride
The Wallride looks pretty nice and is ready the rock
This is the Jumpsection with a quater in the end
Thatīs what we did on Thursday, unfortunately in the rain. On friday the weather was good so everything dried up and we could make the fine-shape. Additional to that, i built also a ramp for the Bagjump.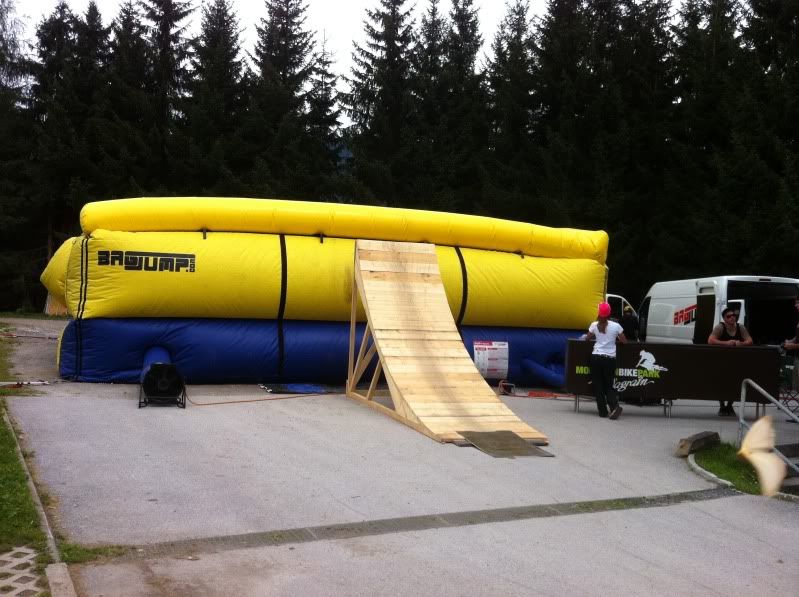 The Bagjump Ramp in front of a 10x10m Bag (Bagjump.at)
The Slopestyle-Contest was on Saturday. More to read about that in the news section.
If you are out there, donīt know how to build a dirtjump-line, ramps, or any kind of bikepark-obstacles you can hire me.